Free guide
Informal Learning: How to harness it without killing it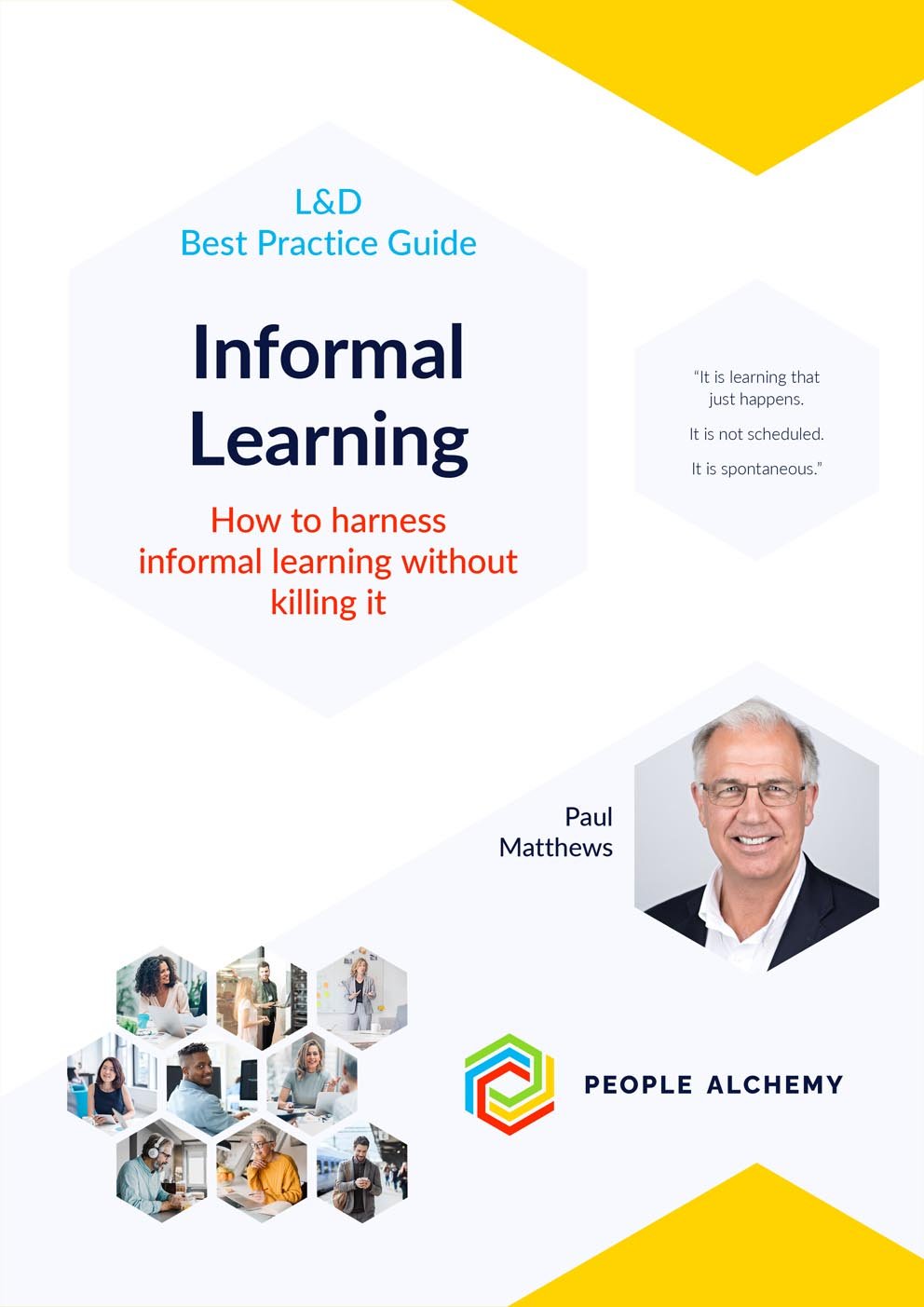 What it's about: Discover why informal learning is the powerhouse of learning in the workplace and how you can start to make it work for your organisation on a day-to-day basis. Despite its power it is in many ways fragile. How can you manage it without destroying the informality, the very thing that makes it so powerful?
The 70:20:10 model posits that 70% or more of the knowledge any person uses to do their job is learned through on-the-job experience and 20% through interactions with other people on the job. If informal learning is such a large part of how people get results at work, we need to be paying far more attention to it, and not throwing all our budget at only the formal approaches like training and elearning.
Who it's for: L&D or HR professional are provided with some key ideas to  embed and support Informal Learning into an organisation while delivering improved results.
It helps explain an area of L&D which is often ignored despite its potential for getting better results.
Paul Matthews, L&D expert and architect of the People Alchemy Learning Workflow Platform
Complete the form below to download your copy.
"This Guide has opened my eyes. I spend my training and development budget on less than 30% of what people learn. The rest is left to chance. That has to change!"
L&D Manager
Use the power
How to leverage informal learning
How it works
The 70:20:10 model tells us to pay attention to informal learning; it's obvious, and yet who actually does it properly?
How to manage it
Harness informal learning without destroying informality which is the very thing that makes it so powerful.
Getting ROI
Investments in informal learning can pay big dividends – if you approach it the right way.