Free guide
Leadership and Learning: What their interdependence means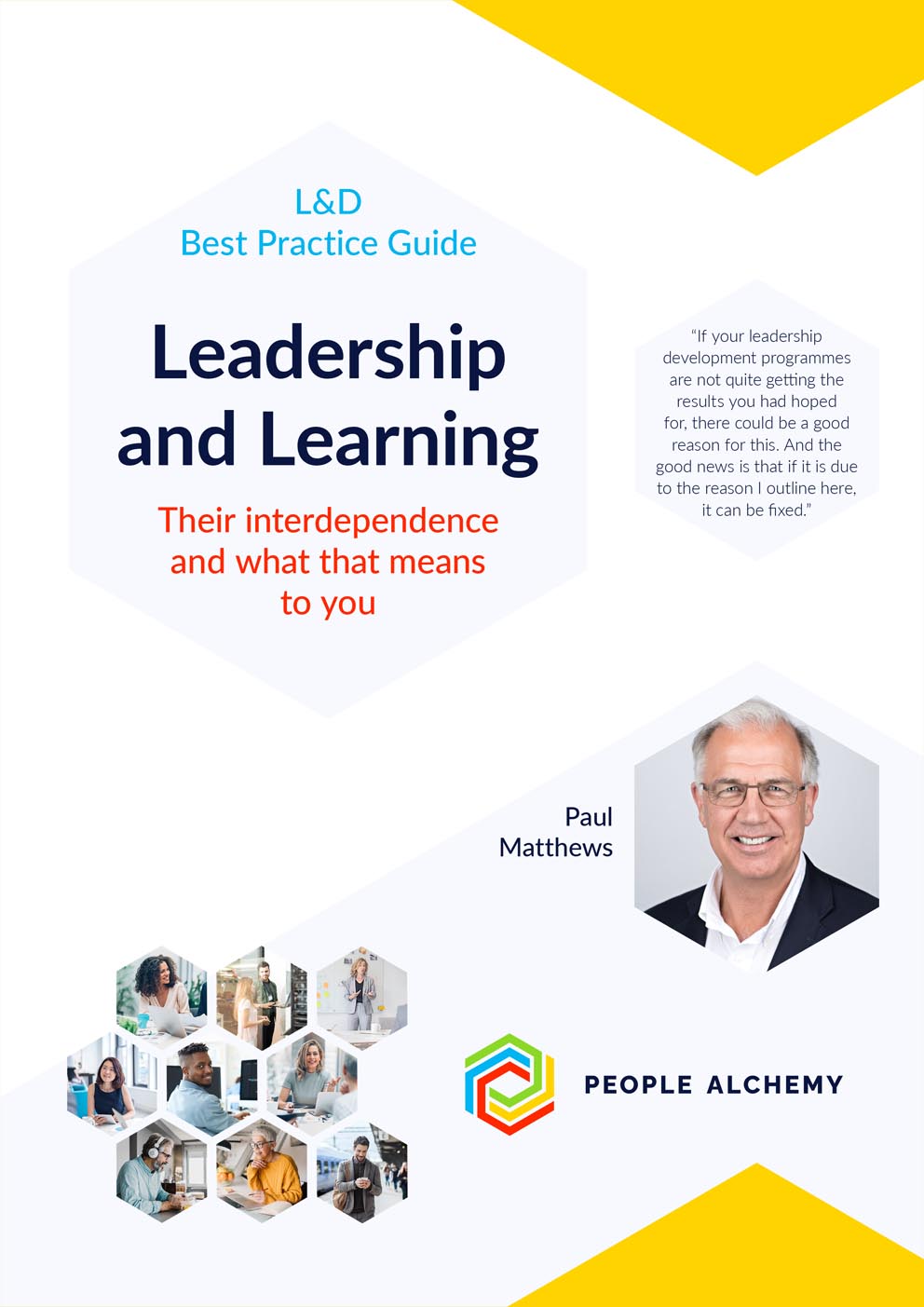 There is a strong link between leadership and learning, and this guide explains that link and where engagement fits into the mix. The Guide also shows how the organisational learning environment can act as a brake or accelerator on the effects of leadership.
Organisations are complex systems and there are dependencies that come into play. Get the Guide and find out how Leadership and Learning are linked and how ignoring that link can easily derail even the best development programme.
Paul Matthews, L&D expert and architect of the People Alchemy Learning Workflow Platform
Complete the form below to download your copy.
You need more than learning
How to join the dots and harness the power
Leadership
Leadership always plays a role by being good, bad, present or absent. You need to know how that impacts your learning initiatives.
Learning
You know that learning is important, and you need to know that leadership impacts learning beyond just espousing learning as good.
Use the link
Once you know the link exists and how it works, you can leverage that to improve the impact of your learning initiatives.